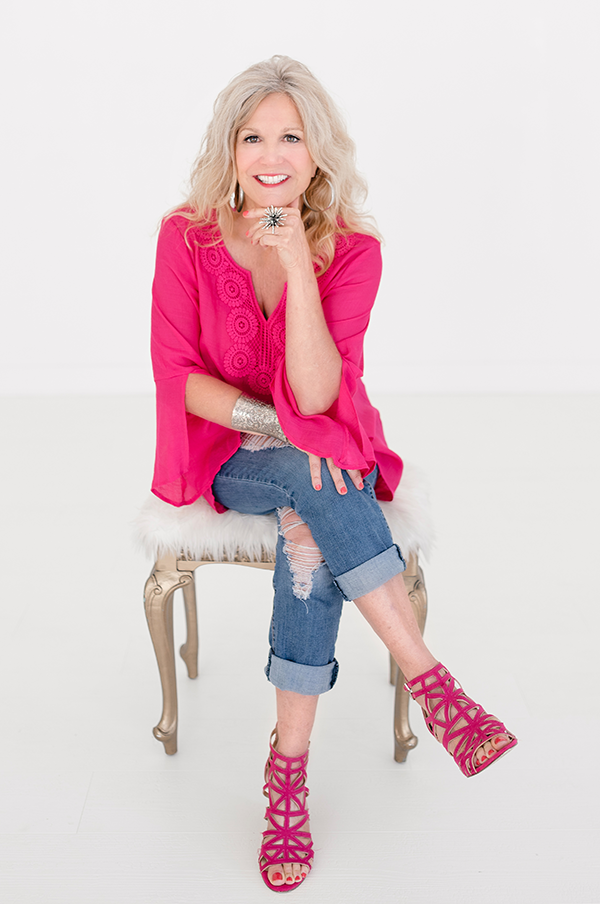 Style Simplified
Whether it's High-End or a Look-for-Less
Through years of experience, I have fine-tuned and streamlined the client/designer protocol making decorating more attainable and affordable.
My design consulting approach is simplistic. I'll guide you in any project, no matter the size. I can help, whether you need a little hand-holding with a challenging room, or guidance to see your entire project through fruition.
You can also enlist my services to oversee your new home construction or renovation. I'll ensure that systems are in place and that the proper design measures are taken so that the project runs smoothly and efficiently.
My consulting services can be purchased by the hour or by the package to include:
ABOUT MELANIE
PHILOSOPHY
Melanie is a lover and seeker of all things stylish, be it interior design, art, fashion, or architecture. She adheres to the philosophy that interior design shouldn't be trendy or "in vs out," it should be authentic and personal. As a designer, she seamlessly blends the old with the new. She layers color, pattern and texture to create one-of-a-kind spaces that are dynamic, timeless, and unique.  Melanie has a natural ability to quickly hone in on each client's personal style.  Both client and designer collaborate on the journey. The result is a product that goes above and beyond the client's expectations, resulting in a space that looks refreshed, balanced and beautiful.
BACKGROUND
With more than 30 years of experience, in design, color and staging trends, Melanie Serra is a leading authority in the industry.  Her knowledge of consumer lifestyles, mixed with a keen eye, has created award winning interiors for homeowners, realtors and builders.
In 2005, Melanie founded The Staging and Decorating Guild,™ where she currently trains others to be certified in decorating, redesign, home staging, and color consulting. Melanie is a published author and has been featured in many editorials. She's a professional speaker on the topics of interior design, color trends, and home staging. She has also been featured on Atlanta's 11 Alive News where she did segments on Ways to Save.
Melanie resides in historical Roswell GA and shares her home with dogs Cooper & Lance. When she isn't decorating, you'll find her gardening or perfecting a recipe in the kitchen. She's a lover of the outdoors and enjoys adventure hiking, boating and traveling abroad. She is also a spiritual truth seeker and is currently developing her intuitive gifts, studying energetic space healing and shamanism with hopes to bring spiritual decorating into the mainstream.
"My greatest pleasure is entering someone's home to discover
who they are, what they love and turn their vision into reality."

I enjoyed working with you!
Melanie...thank you so much for helping me to downsize to my new apartment at Village Park. It was so reassuring to me that I could use and fit some of my favorite furnishings. Primarily, your self-confidence in what you do is transferrable to the client---"me."
M. Vayle
I never dreamed…
I never dreamed my rooms could look so stylish (especially considering what you had to work with).  My husband is happy with the results as well and he is very hard to please, so that says a lot!
Donette Diehl - Smyrna GA
WOW!
Melanie, I keep going upstairs and just staring at my middle bedroom. WOW! I am very particular about things and I am in awe of how you rearranged the room. Its just amazing how you work, and were able to create a new look with my existing furnishings.  The space is just so me and I absolutely love it! Thanks again!
G. Laney - Atlanta, GA
The house looks great …
Melanie, Thank you. The house looks great and my wife is happy. For the price of a sofa, we got a new interior to our home. I can't believe we didn't have to buy anything in the end. You actually saved us money and gave us a great looking house.
M. Towery – Sandy Springs GA
Our living room and den are so beautiful…
Greg and I are so pleased with the room makeovers you did in just one afternoon!  Our living room and den are so beautiful.  It is hard to imagine the old "playroom" looking so grown up. The den is cozy now, too.  We never would have thought of that sofa arrangement, but it really works!  It was also exciting to see how you used all the decorative items that I had hiding in deep storage.  Thanks again!
A. Perry - Atlanta GA