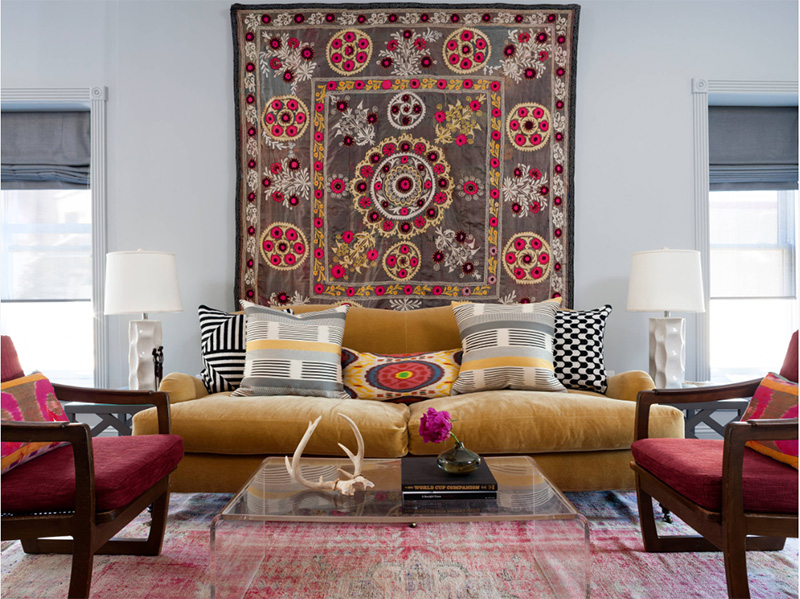 The word 'Bohemian' (Boho) refers to a form that is artsy in design and leads to a visually deep and interesting space.
This style is perfect for those who are obsessed with layering multi-cultural bright textiles and vintage furniture. Think eclectic accessories, patterns, and greenery. Adding Boho style means a room comes to life with a culture that embraces a carefree and relaxed style.
If you find yourself drawn to this type of lifestyle, you can genuinely make Boho a statement all of your own.
Let's take a look at how you can express yourself with Bohemian Style:
Create a Foundation
Every Boho styled room starts with a solid foundation. Warm and earthy colors layered on top of a neutral base is the first place to start. This neutral backdrop will allow you to express yourself with a multitude of colors and patterns.
Add Greenery
Nothing adds a better pop of color and texture than plants. Potted plants won't interfere with the rest of the design and are a beautiful and fun way to create a relaxed vibe.
Mix and Match
Don't be afraid to introduce multiple patterns and textures. Think lots of pillows and vintage textiles. This is the perfect place to mix and match elements that usually wouldn't go together conventionally. From patterned rugs to colorful pillows, inserting various textures and patterns is key.
A Collection of Furniture
Second-hand stores are a shoppers haven when it comes to finding unique pieces that match this style. Furniture should look like it has a history and be unique to eras gone by.
Colors that Sing
Bright and bold hues are at home in this artistic style. The bolder, the better. Remember to begin with a neutral background, then accessorize in deep saturated jeweled tones such as pink, gold, green, blue and orange. The combining and layering of color is what makes this style unique and fun!
All Things Shiny
What pulls this design together is the shimmer and shine that mirrors and metallics add. Bouncing light off all things that glitter will make a room appear brighter and larger than life. Lamps and lanterns that feature a Moroccan design are sure to add an attractive focal point.
Layer it Up
Pattern on pattern and texture on texture is the way to go with a Boho design. Layering one, two, or even three items in different textures and patterns will punctuate the relaxed vibe perfectly.
Tell a Story with Accessories
Thrift stores and consignment shops are stocked with accessories that reflect bohemian flair. Artistic elements that add interest to a cozy space will stand out and are less than ordinary. Add unique and one of a kind treasures to create your own boho styled room. It's all about layering colors, textures, accessories, and adding furnishings that tell a global story.  A story that is uniquely your own and fun to create!
Need some help pulling together Bohemian style? I'd be delighted to help.
Happy Decorating!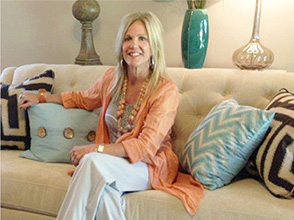 Melanie Serra, Interior Decorator, Certified Color, Redesign and Staging Instructor
Award-winning decorator and stylist Melanie Serra has been reviving interiors for over 17 years and has worked with clients in Dallas, Philadelphia, and Atlanta. Melanie Serra's approach to interior design is fresh and innovative transforming residential and commercial interiors from Now to WOW!
Melanie Serra Interiors - 770-714-3430