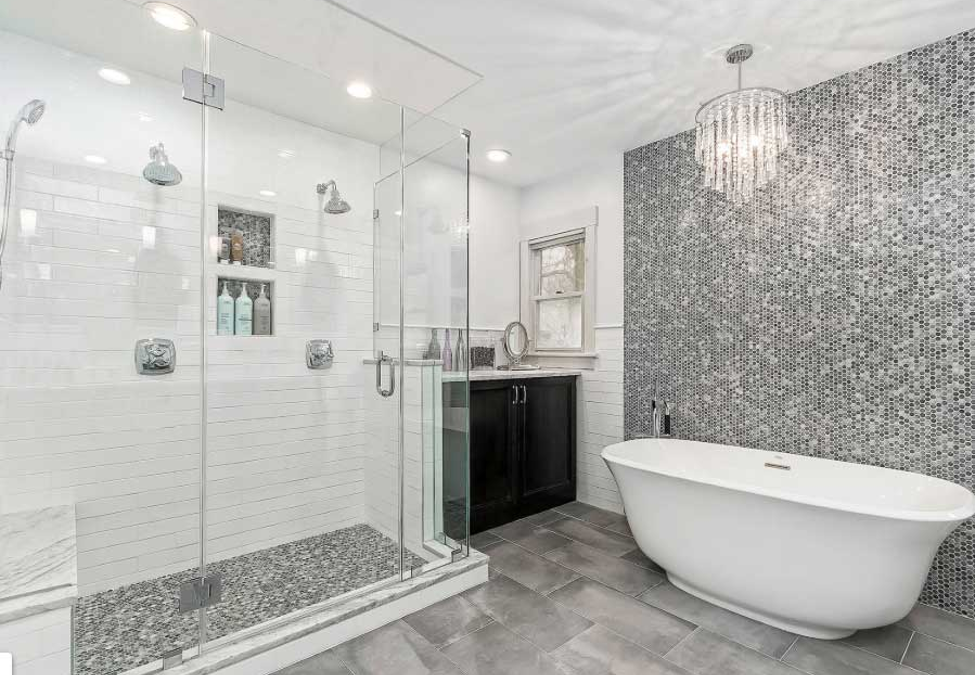 Photo by: LEAN Home Remodeling
You've spent hours combing through your favorite blogs and websites looking for samples and advice on picking the perfect tile. Now that you've chosen the tile, the next step is to decide on the installation pattern and the grout color.
Easier said than done, right?
Often, my clients ask me how to select the correct grout color.
These are a few things to consider:
 The first thing in selecting a grout color is to determine if the tile is going on a wall or floors?
On floors, the grout will get dirty due to heavy traffic patterns, so you'll want to stick with a medium or dark grout color. That goes the same for kitchen walls, especially near cooktops and ovens where food or grease splatter.
Another thing to consider is the room size.
When choosing a color, keep in mind that grout that is contrasting with the tile will often create a busier look.  This can make the room appear smaller.
Next, determine if you are going for more of a subtle (monochromatic) look or if you want to add drama with a grout pattern.
You have three choices:
1. Make the grout disappear- Select a grout color that closely matches the tile or the background color of a patterned tile so the grout blends in. If you are a fan of white subway tiles, you may want to consider using white, off white, or light gray grout. This combination creates a classic and timeless look.
2. Create a pattern with the grout -Select a grout in a contrasting color to accentuate the installation pattern (such as staggered, herringbone or brick layered patterns). The popular subway tile of white tile and dark grout is by far one of the most popular choices. But I suggest taking it up a notch by reversing to dark tiles and white grout or even adding metallic or glitter-like flecks to your grout.
3. Select a grout as an accent color- I often like to use a color not found in the tile itself. For instance, I might use a grout color that picks up a color in the countertop, or in an accessory in the room to create a color palette. The picture below is of my master bathroom renovation. I selected harvest gold for the grout color. Then I added yellow, gold, silver and bronze in the accessories and fixtures. (This project is near completion, I'm just waiting on the mirror to be hung).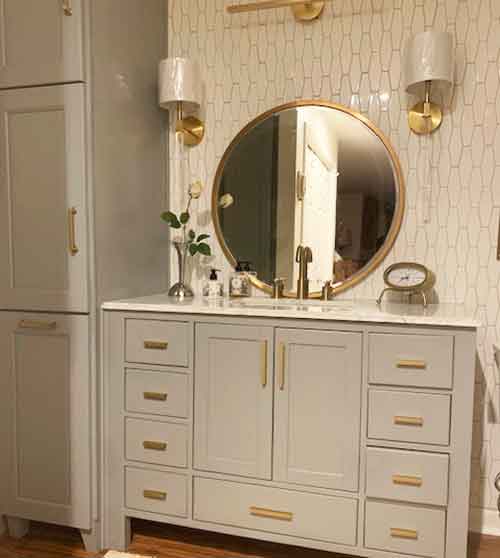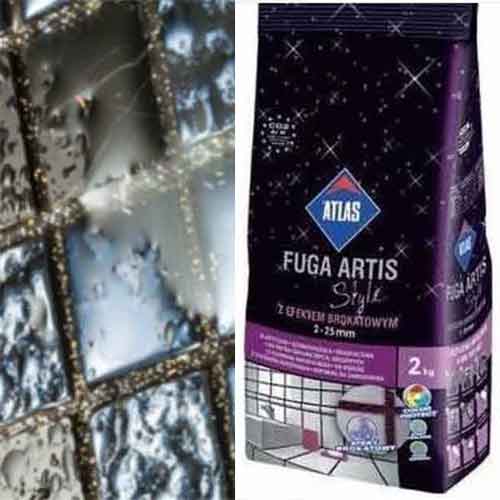 Need some help? Feel free to call me and let me take the guesswork out of choosing the perfect grout color.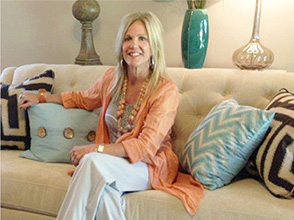 Melanie Serra, Interior Decorator, Certified Color, Redesign and Staging Instructor
Award-winning decorator and stylist Melanie Serra has been reviving interiors for over 17 years and has worked with clients in Dallas, Philadelphia, and Atlanta. Melanie Serra's approach to interior design is fresh and innovative transforming residential and commercial interiors from Now to WOW!
Melanie Serra Interiors - 770-714-3430