Photo by: 3800 T St NW
What vision conjures up in your head when you think of vinyl flooring?
Maybe the orange and brown linoleum of the seventies?  Or perhaps the cheap-looking imitation wood vinyl planks that tried to pass themselves off like a wood floor?
I'm here to tell you that vinyl plank flooring has come a long way since then and it's the fastest-growing product on the market today. LVP flooring, also known as Luxury Vinyl Plank Flooring, has become the go-to product for stylish floors.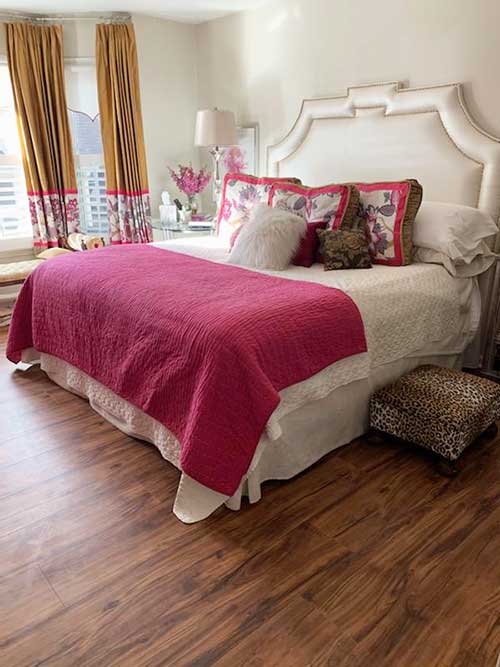 I never dreamed I would be promoting vinyl flooring but I am and I'll tell you why.
First, let me tell you why I've fallen in love with this product.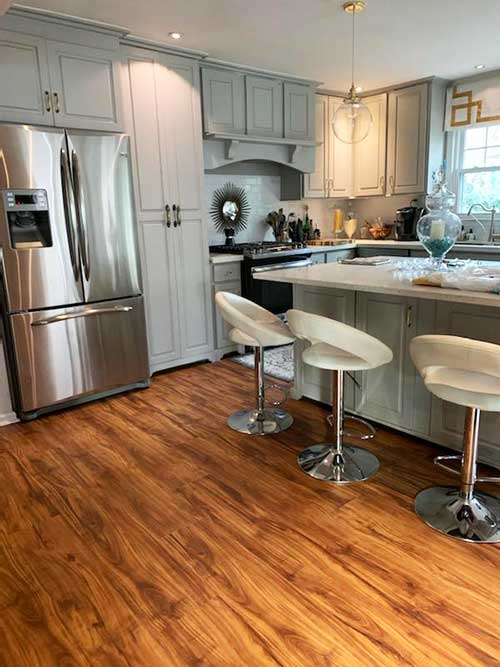 After water damaged ruined my floors throughout my home, I had to decide on a new flooring material.
The cost of replacing all the natural wood floors throughout my home was astronomical and even though the insurance would cover a good part of it I had to make the hard decision on what product to use.  It's funny how being a designer, I can recommend a material in my sleep for my clients but I struggled to decide what I wanted to use in my home. After visiting my favorite flooring showroom and doing my homework, there was no other choice but LVP flooring.
Here is what I learned when doing my research.
In 1980 LVP was first introduced to the flooring industry.  At the time, its hollow-sounding and cheap-looking planks fell to the bottom of the list and stayed there for a long time. However, they have been re-engineered using a strong core of high-density fiberboard and PVC vinyl for stability and flexibility. They now come in an array of stains, colors, grains, and protective layers that are both beautiful, durable and best of all, very affordable. As a bonus, they don't come with the maintenance and worries associated with traditional hardwood flooring.
Both water-resistant and water-proof LVP flooring can replicate the beautiful look of parquet and other unique patterns such as whitewashed, driftwood, dark espresso, and so many more options at half the cost of natural wood flooring. LVP can mimic the look of other flooring products such as wood, stone and ceramic tile due to its varying textures and natural colors.
Here are the benefits I find most appealing with LVP Flooring:
It's hard to tell it's not real. With thicker and more rigid planks, it looks and feels like the natural product.
It is waterproof and holds up well in those areas that are prone to water, such as bathrooms, kitchens, and laundry rooms.
It can be installed on top of any surface such as wood, tile and concrete, as long as it's clean and flat.
It's very affordable. Less expensive than hardwood or tile and easier to install.
It's easier on your feet and feels like you are walking on natural material but has more give than traditional wood flooring or ceramic tile.
Since it's thinner than tile or hardwood, it fits seamlessly around cabinets and appliances.
Easy to repair and easy to clean. A damaged plank can be popped out and replaced effortlessly.
Hundreds of styles and colors to choose from.
As with any building material, there are a few downsides to LVP flooring that I should mention.
It doesn't add to the value of a home when selling.
It can scratch when heavy appliances and furniture is dragged over it.
May require extra installation prep if your floors are uneven or wavy. The way they are engineered needs them to be installed on a flat and even surface. You can add a layer of self-leveling mix to the floor or choose to glue them along with locking them in place.
If you are in the market to replace flooring in your home, I encourage you to visit your local flooring showroom and look into Luxury Vinyl Plank Flooring. It provides an affordable and amazingly real look that is more durable and versatile than traditional flooring at half the cost.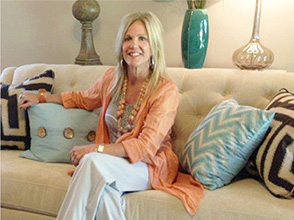 Melanie Serra, Interior Decorator, Certified Color, Redesign and Staging Instructor
Award-winning decorator and stylist Melanie Serra has been reviving interiors for over 17 years and has worked with clients in Dallas, Philadelphia, and Atlanta. Melanie Serra's approach to interior design is fresh and innovative transforming residential and commercial interiors from Now to WOW!
Melanie Serra Interiors - 770-714-3430